Image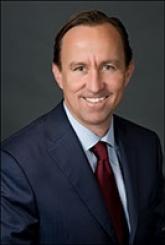 Email
jjohnson@crowholdings.com
Jed Johnson is currently with Crow Holdings.  Formerly, he was a Managing Director with Parallel Investment Partners, a leading private equity firm focused exclusively on lower middle-market companies. Jed has over 15 years of experience as a private equity investor and investment banker focused on middle-market growth companies. His primary responsibilities at Parallel include sourcing, evaluating, executing and managing private equity investments. Jed is also responsible for Parallel's marketing efforts and leads the firm's investment efforts in multi-channel marketing and restaurants, among other categories.
Prior to joining Parallel, Jed was a Vice President with Summit Partners, an $11 billion private equity fund. His investment origination, execution and management efforts supported a highly successful investment strategy focused exclusively on middle-market growth companies. Jed's track record at Summit includes three successful new investments and four successful portfolio exits.

Prior to joining Summit, Jed was with Robertson Stephens where he executed over $300 million of public and private equity financings on behalf of leading growth companies. Before this, Jed was with Kirkland Messina, a boutique investment bank focused on providing high-yield financing to middle-market companies.

Jed is a Parallel Investment Partners representative on the boards of Marmalade Café, Moosejaw, Regional Management Corp. and The Fragrance Outlet. Jed is a graduate of Stanford University, where he received a BA in American Studies.