Date
2022-10-20 17:30:00 2022-10-20 19:00:00 Speaker Series: Ken Hersh, President and CEO of the George W. Bush Presidential Center Kenneth A. Hersh is President, Chief Executive Officer, and board member of the George W. Bush Presidential Center, a Dallas-based non-partisan institution which houses the George W. Bush Presidential Library and Museum and the George W. Bush Institute. Mr. Hersh focuses on executing the strategy to sustain the Bush Center's mission for the long term. He is the Co-Founder and former CEO of NGP Energy Capital Management, a premier private equity investment franchise in the natural resources industry managing over $20 billion of cumulative committed capital since inception in 1988. Until 2016, Mr. Hersh served as NGP's Chief Executive Officer. From 1988 through the end of 2015, under his leadership, NGP invested over $12 billion and achieved significant investment returns making it one of the nation's leading private equity firms. Mr. Hersh currently manages his family investment office and serves as Senior Advisor to The Carlyle Group's natural resources division. He also sits on the boards of the Texas Rangers Baseball Club and the Dallas Citizens Council. In addition, Mr. Hersh serves on the Board of Overseers of the Hoover Institution, and is a member of the Council on Foreign Relations, the National Council of the American Enterprise Institute, and the Dean's Council of the Harvard Kennedy School. In 2014, he was recognized as Master Entrepreneur of the Year for the Southwest Region by Ernst & Young during its Entrepreneur of the Year program, and in 2017 received the Oil & Gas Council's Lifetime Achievement Award. In 2020, Mr. Hersh received the L. Frank Pitts Energy Leadership Award conferred by the SMU Cox School of Business for demonstrating outstanding leadership and innovation in the field of energy. Mr. Hersh is also very involved in the nonprofit arena both nationally and locally on a personal basis and through the efforts of the Hersh Foundation. He serves on the boards of the Global War on Terrorism Memorial Foundation, the Communities Foundation of Texas, the Baylor Scott & White Dallas Foundation, and sits on the Advisory Council of The Asian American Foundation. In 2015, Mr. Hersh received the St. Mark's School of Texas Distinguished Alumnus Award. In 2019, he received the Henry Cohn Humanitarian Award, presented by the Texoma region of the Anti-Defamation League for his work in advancing the cause of human rights, dignity, and equal opportunity. Prior to co-founding NGP, Mr. Hersh was employed by Morgan Stanley & Co. where he was a member of the firm's energy group specializing in oil and gas financing and merger and acquisition transactions. Mr. Hersh was born and raised in Dallas, Texas. After graduating from St. Mark's, he attended Princeton University where he graduated magna cum laude with a degree in Politics in 1985. In 1989, Mr. Hersh earned his M.B.A. from Stanford University's Graduate School of Business where he graduated as an Arjay Miller Scholar. Park City Club - 5956 Sherry Ln Ste 1700, Dallas, TX 75225 Dallas Forth Worth Private Equity Forum dfwpeforum@ey.com America/New_York public -
Image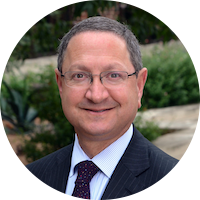 Kenneth A. Hersh is President, Chief Executive Officer, and board member of the George W. Bush Presidential Center, a Dallas-based non-partisan institution which houses the George W. Bush Presidential Library and Museum and the George W. Bush Institute. Mr. Hersh focuses on executing the strategy to sustain the Bush Center's mission for the long term.
He is the Co-Founder and former CEO of NGP Energy Capital Management, a premier private equity investment franchise in the natural resources industry managing over $20 billion of cumulative committed capital since inception in 1988. Until 2016, Mr. Hersh served as NGP's Chief Executive Officer. From 1988 through the end of 2015, under his leadership, NGP invested over $12 billion and achieved significant investment returns making it one of the nation's leading private equity firms.
Mr. Hersh currently manages his family investment office and serves as Senior Advisor to The Carlyle Group's natural resources division.  He also sits on the boards of the Texas Rangers Baseball Club and the Dallas Citizens Council. In addition, Mr. Hersh serves on the Board of Overseers of the Hoover Institution, and is a member of the Council on Foreign Relations, the National Council of the American Enterprise Institute, and the Dean's Council of the Harvard Kennedy School. In 2014, he was recognized as Master Entrepreneur of the Year for the Southwest Region by Ernst & Young during its Entrepreneur of the Year program, and in 2017 received the Oil & Gas Council's Lifetime Achievement Award.  In 2020, Mr. Hersh received the L. Frank Pitts Energy Leadership Award conferred by the SMU Cox School of Business for demonstrating outstanding leadership and innovation in the field of energy.
Mr. Hersh is also very involved in the nonprofit arena both nationally and locally on a personal basis and through the efforts of the Hersh Foundation. He serves on the boards of the Global War on Terrorism Memorial Foundation, the Communities Foundation of Texas, the Baylor Scott & White Dallas Foundation, and sits on the Advisory Council of The Asian American Foundation. In 2015, Mr. Hersh received the St. Mark's School of Texas Distinguished Alumnus Award. In 2019, he received the Henry Cohn Humanitarian Award, presented by the Texoma region of the Anti-Defamation League for his work in advancing the cause of human rights, dignity, and equal opportunity.
Prior to co-founding NGP, Mr. Hersh was employed by Morgan Stanley & Co. where he was a member of the firm's energy group specializing in oil and gas financing and merger and acquisition transactions.
Mr. Hersh was born and raised in Dallas, Texas. After graduating from St. Mark's, he attended Princeton University where he graduated magna cum laude with a degree in Politics in 1985. In 1989, Mr. Hersh earned his M.B.A. from Stanford University's Graduate School of Business where he graduated as an Arjay Miller Scholar.
Location
Park City Club - 5956 Sherry Ln Ste 1700, Dallas, TX 75225