Date
2022-09-29 07:30:00 2022-09-29 09:00:00 Speaker Series: Rob Kaplan, Former President/CEO of the Federal Reserve Bank of Dallas Robert Steven Kaplan served as the President and CEO of the Federal Reserve Bank of Dallas from 2015 until 2021. In this role he managed the 1,300 employees of the Dallas Fed and represented the Eleventh Federal Reserve District on the Federal Open Market Committee in the formulation of U.S. monetary policy. Kaplan was previously the Martin Marshall Professor of Management Practice and a Senior Associate Dean at Harvard Business School. Prior to joining Harvard, Kaplan was Vice Chairman of the Goldman Sachs Group with global responsibility for the firm's investment banking and investment management divisions. He serves as Chairman of Project A.L.S. and Co-Chairman of the Draper Richards Kaplan Foundation. He is a board member of Harvard Medical School, St. Mark's School of Texas and is a member of the Advisory Council of the George W. Bush Institute. Kaplan is an Advisory Board Member of the Baker Institute and a Member of the Board of Directors of the SMU Tate Lecture Series. Previously he served as Chairman of the Investment Advisory Committee at Google and a trustee of the Ford Foundation. He was appointed by the Governor of Kansas as a member of the Kansas Health Policy Authority Board. Kaplan has authored three books, titled What You Really Need to Lead: The Power of Thinking and Acting Like an Owner; What You're Really Meant To Do: A Road Map for Reaching Your Unique Potential; and What to Ask the Person in the Mirror: Critical Questions for Becoming a More Effective Leader and Reaching Your Potential. He received a bachelor's degree in business administration from the University of Kansas and a master's degree in business administration from Harvard Business School. Park City Club - 5956 Sherry Ln Ste 1700, Dallas, TX 75225 Dallas Forth Worth Private Equity Forum dfwpeforum@ey.com America/New_York public -
Image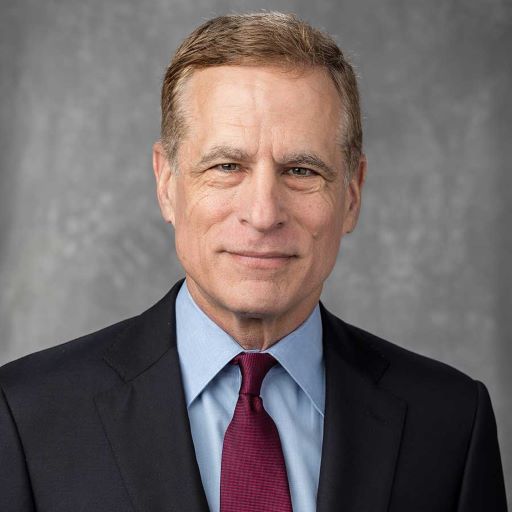 Robert Steven Kaplan served as the President and CEO of the Federal Reserve Bank of Dallas from 2015 until 2021. In this role he managed the 1,300 employees of the Dallas Fed and represented the Eleventh Federal Reserve District on the Federal Open Market Committee in the formulation of U.S. monetary policy.
Kaplan was previously the Martin Marshall Professor of Management Practice and a Senior Associate Dean at Harvard Business School. Prior to joining Harvard, Kaplan was Vice Chairman of the Goldman Sachs Group with global responsibility for the firm's investment banking and investment management divisions.
He serves as Chairman of Project A.L.S. and Co-Chairman of the Draper Richards Kaplan Foundation. He is a board member of Harvard Medical School, St. Mark's School of Texas and is a member of the Advisory Council of the George W. Bush Institute. Kaplan is an Advisory Board Member of the Baker Institute and a Member of the Board of Directors of the SMU Tate Lecture Series. Previously he served as Chairman of the Investment Advisory Committee at Google and a trustee of the Ford Foundation. He was appointed by the Governor of Kansas as a member of the Kansas Health Policy Authority Board.
Kaplan has authored three books, titled What You Really Need to Lead: The Power of Thinking and Acting Like an Owner; What You're Really Meant To Do: A Road Map for Reaching Your Unique Potential; and What to Ask the Person in the Mirror: Critical Questions for Becoming a More Effective Leader and Reaching Your Potential.
He received a bachelor's degree in business administration from the University of Kansas and a master's degree in business administration from Harvard Business School.
Location
Park City Club - 5956 Sherry Ln Ste 1700, Dallas, TX 75225